This week sees the release of P2 Field Operator: Explorer Edition 4.4.0.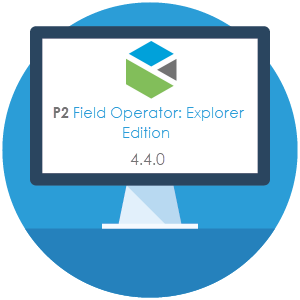 Field Operator: Explorer Edition 4.4.0 includes the following:
The release of the iPhone Field Operator app.
The ability to access the prorate back (F3), and carry forward (F4) functions without using a keyboard.
Two downtime events in one day can now be entered into the daily completion reading, and daily equipment reading screens.
With the introduction of dynamic task forms, Field Operator users can now use the same forms as P2 Explorer users.
The iPad chart can now display data from either the currently selected entity, or the location summary.
The ability to run multiple versions of eVIN server instances, on the one server computer.
Please contact your administrator to obtain Release Notes for P2 Field Operator: Explorer Edition, available in the P2 Customer Portal