This week sees the release of P2 Sentinel 4.10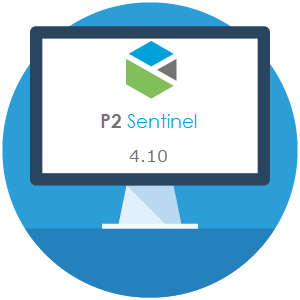 P2 Sentinel 4.10 removes the dependency on Silverlight technology, allowing Sentinel to be a standalone application.
The new version of P2 Sentinel is based on Microsoft Windows Presentation Foundation (WPF), a highly efficient, stable, and browser independent technology that has been used in software applications for many years.
Following installation, Sentinel 4.10 will be deployed by launching the application from a URL. The user interface will be exactly the same as previous versions of Sentinel, so any re-training for users will be kept to a minimum.
In future versions, the reporting functionality will be moved to P2 Explorer.
Please contact your administrator to obtain Release Notes for P2 Sentinel Release v4.6.4, available in the P2 Customer Portal.