This week sees the release of  P2 Shift Log 4.9.8.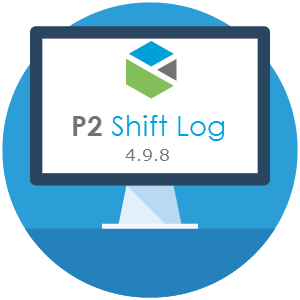 Shift Log Release 4.9.8 includes the following:
The ability to assign an entry to a role, for easier work management.
A new Post-Processing Rule to create an entry, for more efficient workflows.
The ability to set a hierarchy starting point for Entity fields, for more efficient and accurate entries.
Please contact your administrator to obtain Release Notes for P2 Explorer and P2 Shift Log available in the P2 Customer Portal.