This week sees the release of P2 Explorer 4.9.9 and P2 Shift Log 4.9.9.
Explorer Release 4.9.9 has been released to support Swings in Shift Log. 
Shift Log Release 4.9.9 introduces the Swings capability, which provides for better handover management for swings, in addition to existing practices for shift handovers.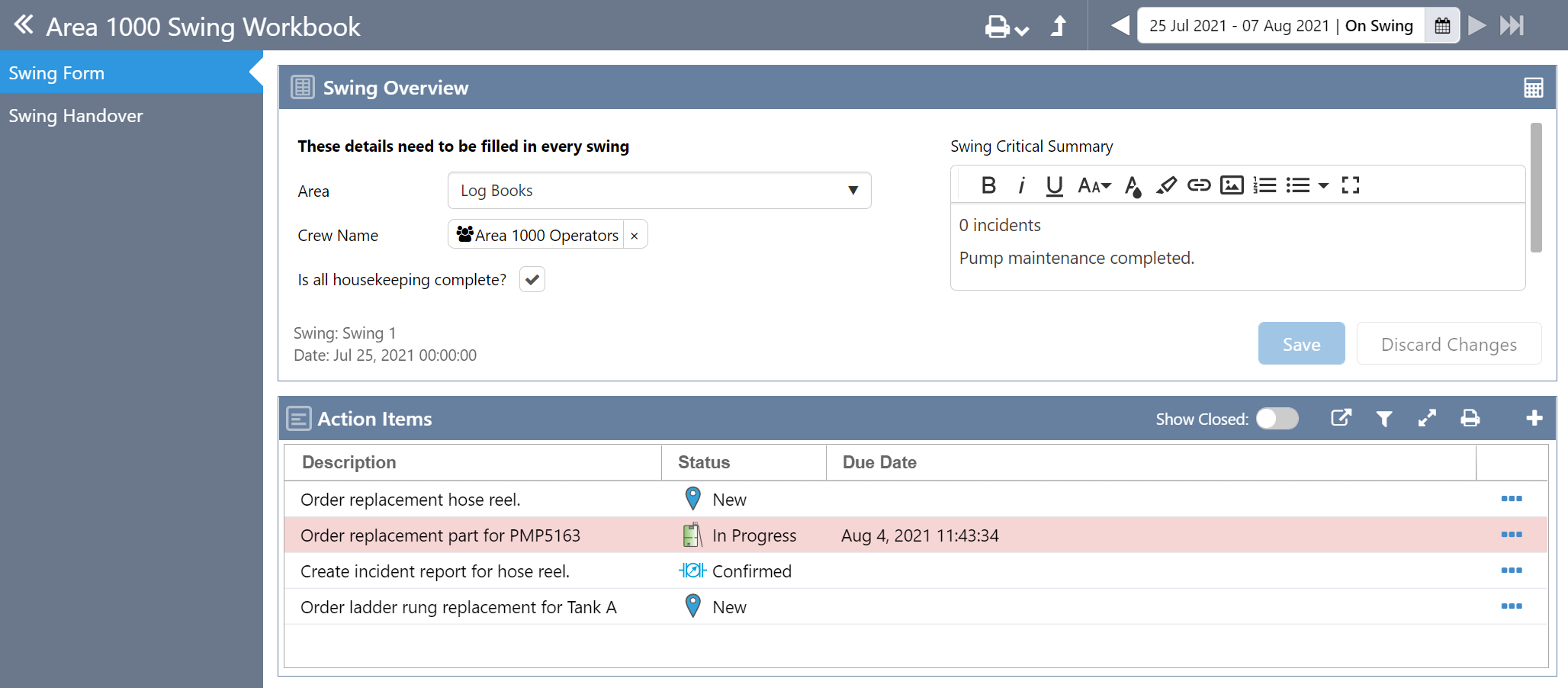 Please contact your administrator to obtain Release Notes for P2 Explorer and P2 Shift Log available in the P2 Customer Portal.